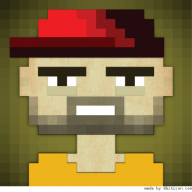 Well-known member
Staff member
b
Now anyone who knows me, knows I will always quote 1 of 2 mmos. EQ, or SWTOR. Two of the best games that ever game out. I prayed EQN was going to be old school, but although it looks great, isn't EQ.
So this morning I see this pop up.
http://www.kickstarter.com/projects/1588672538/pantheon-rise-of-the-fallen
This is a MMO from one of the creators of EQ. Planning to have Social/Group gameplay, classic MMO RPG action(no dual, tripe classes), everyone has their own role. I am more then excited. Check it out!