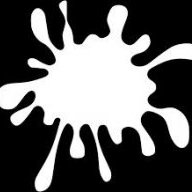 VP
Staff member
ARK Admin
SE Admin
After doing some more research on this, it turns out the default cuddle interval effects more dinos than we thought.
Solutions:
1. Change Baby Cuddle Multiplier 3hr intervals for the event, and 5hr intervals normally. Also add the S+ Nanny at a 75% cap to help with the long tames.
2. Change Baby Cuddle Multipliers to 5hrs across the board. This allows full imprinting during normal multipliers, but not during events.
3. Do nothing, leave it just like it is.
The following dino's cannot be fully imprinted during our Breeding Frenzy event:
Vulture

Dimorphodon

Carbonemys or Turtle

Troodon

Oviraptor

Dilophosaur

Lystrosaurus

Dodo

Archaeopteryx

Gallimimus

Pachy

Parasaur

Kairuku

Jerboa

Mesopithecus or Monkey

Morellatops or Camelsaurus

Pegomastax

Kaprosuchus

Pelagornis

Pteranodon

Raptor
These are dino's that cannot be imprinted even at our normal rates:
Carbonemys or Turtle

Troodon

Oviraptor

Dilophosaur

Lystrosaurus

Dodo

Archaeopteryx
Last edited: