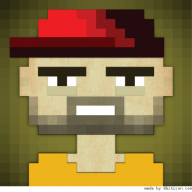 Forum Guru
Staff member
Donator
Below is information needed to lead/start a division within Revenant Gaming. Please read ALL information before contacting a Revenant Leader.

Q. I see that you currently do not have a division for Game X. Does that mean I can lead that division for Revenant?

A. Short answer, Yes! But let me explain. Revenant is a Multi-Game Community, which if you consider the amount of games there are x PC/Console, things can get crowded fast. So we require all division leaders to follow the same guide lines.

New divisions can only be established on games Revenant does not currently have a division for. You can not start an additional division for a game Revenant currently has a division for. If you would like to apply for a leadership position for a current division, visit that Division's boards or contact a division leader.

Division Leaders are required to follow and enforce the following guidelines below.

Leaders must always be active both on the site and (not required for Console Divisions) Voice Chat. You must also encourage constant participation from members as well.

Leaders of PC Divisions must have Steam or under special circumstances, one of the following for communication(Skype, Xfire, Raptr, Google Chat, or Text Messaging) . Console Leaders must carry a PC Messenger service, and the ability to add Revenant Leaders to their Friends list.

Leaders must develop a set of rules for applicants, current members, and anything else their division may need. These rules must be approved by a Revenant Leader before being published. If Revenant is sponsoring a server for your division you must write and have approved a set of rules for that.

Leaders must constantly keep a update roster of members. With so many changes to every game, we need to add/remove members from membership status.

Leaders must treat all members fair, and hold a professional manor.
Q.I have an already established team and would like to join Revenant, will you take the whole team?

A. This really depends on the game, but yes we would love for establish teams to come over. However every team member must follow both Division rules and Revenant Rules.

Q. Will Revenant merge with my clan/guild?

A. No, Revenant is a established Guild and has put a lot of money/effort/ and time to achieve a great community.

Q. My Clan/Guild would like to join, but we don't want to give up our name. Can we still join?

A. In most cases yes, Revenant in the past has taken in Clans/Guilds as a Revenant Division. We understand that Revenant isn't a prime name for all games(Although it should work for most). We can work out an agreement to keep your existing name, while becoming Revenant.

Q. Will you buy/rent us a server for our game?

A. Game Servers are provided to Divisions that excel in many areas including.
Outstanding Site Participation

High Population Web Streams with links to RevenantGaming.com

Top Rated Game Play (Competitive Divisions)

Being a great resource to the guild.

The ability to follow the Leadership guidelines(see above).
Q. What are some benefits I may get for starting a division with Revenant?

A. Here is the current list of benefits:
Established Community - Revenant has been around since 2011 and holds leadership dating back to Everquest, Counter Strike Beta, and more.
Professional Forum Software - We use xenForo as a backend to our site. xenForo has many features that can benefit you and your team. We also give appropriate permissions to all Leaders/Officers so they watch and moderate their forums. We also do our best to accommodate you with any forums you want, that we might not already have.
Voice Chat - Revenant uses the latest version of Discord. Each leader get's admin permissions to help add new users and control existing members.
Game Servers - Revenant tried to provide servers to all established divisions, this comes to no cost to the members.
Qualified Domain - Revenant can provide a gameX.revenantgaming.com domain to help recruit users to your division.
We work with you - We want your division to do great, so we will work with leaders to provide the resources they need to do great.
Q. I'm interested, Who do I contact?

A. If you have reviewed all the above Q & A, please send a PM to RivaCom (http://revenantgaming.com/members/rivacom.1/)
Last edited: