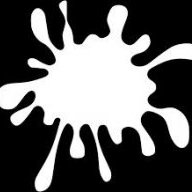 VP
Staff member
ARK Admin
SE Admin
Hello Gamers!!
How bout we spice things up a little with our PvE ARK Cluster? We have our settings dialed in, and seem to be happy with them... time for some new toys!!
There have been a few mods on my "some day" list for a long time. Let me know what you guys think. I think the servers would benefit A LOT from the following....
Dino Storage Mod - Guys this mod is seriously COOL. Its like Poké Balls for ARK. It allows virtually unlimited storage of dino's. It's safe, saving dinos to a separate file on the machine. Easy back ups in case anything goes wrong (mod mismatches, server crash, rollbacks... ect.) It actually REDUCES server load, by taking dinos off the grid that players would rather store than use.
Builder's companion - Here is another slick mod. This one allows tribe members to see structures that other tribe members are "placing". This is another low resource mod, Performance impact will be minimal.
Platforms Plus - Long awaited by many, i think its finally time. S+ has proven its worth, im sure Platforms+ (same maker) will be more of the same Welcomed changes (and some not so welcomed).
If we add these, total mod count on the PvE servers goes to 6......
Ill let that simmer for a few days with a VOTE. As long as we dont have any major opposition to these, ill try to have them added in 7-10 bushiness days
We are also looking into a few more server side features for the game.
ARK Cross Server Chat - Yup. This is already being added.

ARK Web App (Example) - We are looking into add this, cause its cool as hell.

ARK Shop, and Custom currency - Very customizable... I like what it has to offer. Could help out our ARK community.
Last edited by a moderator: