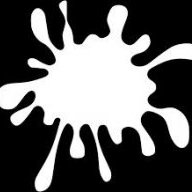 VP
Staff member
ARK Admin
SE Admin
Although long overdue, I have finally gone through server settings to clean up old entries, and fix new entries.
In-game, few changes should be noticeable. Aside from a few performance improvements
I have increased Grid Block limits to 16k, up from 10k.
I have also enabled Wolves to spawn on earth.
We have also changed over to the built-in Update/Restart function. The server will now automatically update itself, checking for updates on a 30 minute interval. ALSO it is set to restart every 24hrs. Currently this setting does not allow a "Restart Time" to be selected like our old function did. My guess is the timer will be based on the servers last start time.
The Benefit to using this system is that it should provide players with an in-game warning prior to the restart.
Thanks,
SIP