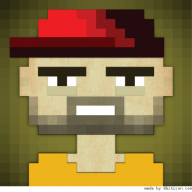 Forum Guru
Staff member
Bronze Donor
Supporter
So far I have mixed feelings about the game. I'll let others decide.
MY cons so far.
Only 40 players, This is a Dice game, and Dice shows us they can do 64 players, so why the lower player count?
No space battles, why not?
Paid DLC.... seriously can we stop with this shit? If your going to charge us 20 bucks every month to play a normal MP game, make the game 20 bucks on release.