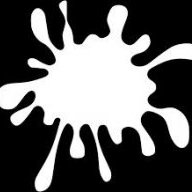 Server Admin
Staff member
*Update 3/13/17*
Scorched Earth has been added to our to our new cluster! All settings, and Guidelines are the same as our Island map. Feel free to check it out! arkscorched.revenantgaming.com:28015


NEW MAP
So we are getting VERY close to hitting a donation threshold that will afford us a second Map/Server.
This map will be clustered with our Island map. This means players will be able to transfer all Characters, Items, and Dinos freely between the two maps, No limits.
This thread is to discuss/vote for which map we will use on our 2nd server. The choices are between Scorched Earth, and The Center.
If scorched earth is voted in it will be set up with the same settings as our Island server.
If The Center map is voted in we will use a MOD called "Tabula Rasa". This adds all Scorched earth content to the map so we don't have to sacrifice any of the new content. Settings would match our Island map.
The vote will be weighted 50/50. Which ever map gets the most votes wins.
Discuss... Or vote!
STRUCTURES PLUS
Please click
HERE
to weigh in on the Structures Plus Discussion.
Last edited: